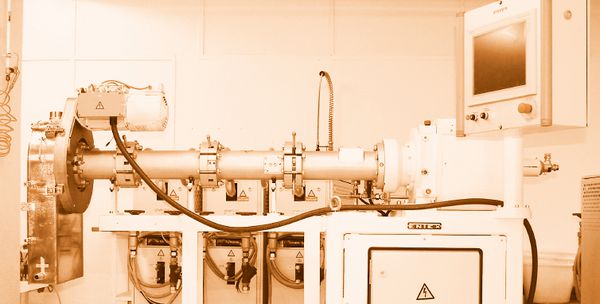 CEREALS, EXTRUDATES AND PASTA
on single-, double- and planetary-roller-extruders
---
The technical equipment has a capacity up to 250 kg per hour. The cooperation with the ENTEX® company offer symbiotic relationship in the field of planetary roller extrusion.
Service Profile

PRODUCTION FOR CUSTOMERS
We are the perfect business partner for the production of small to medium sized volumes within industrial projects and for the production of sample batches before upscaling to the industrial level. This means lots from 5 kg to approx. 1,500 kg per day.
BASICS & CONSULTING
Fundamental, theoretical and practical feasibility e.g. lab-tests, prototypes, product and market studies, consulting regarding IFS FOOD 6, HACCP, product labelling for food and feed, calculation and labelling of nutritional values, EU Food Information

ENGINEERING
We are able to benefit from the whole potential from raw materials like wheat, rye, spelt, maize, barley, oat, legumes and other crops and trim them by extruding, roasting, flaking, coating or filling
Suitable procedures are figured out by customer oriented trials and application tests.

PRODUCT DEVELOPEMENT, RECIPIES, FORMING
Extension and developement of product range, formula developement and improvement, internal and external customer trials and the possibility on testing customer owned plants in the new technical center

PERIPHERY
Up- and downstream techniques, related technologies for extrusion, roastig, fractionation, drying, flocculation, conveyor-, bulk material-, mixing technique